We're Mental!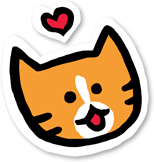 A podcast about psychology, philosophy, technology, social justice, and porn. (Yes, porn.)
Coming soon to an iTunes near you.
Also, this is a blog.
About this thing
Who are you?

I'm Sex Valvan, and I'm Emotional Support Alligator, and We're Mental!

What's this podcast/blog about?

Various things such as philosophy, psychology, social justice, pop culture, video games, and porn.